Peru April 1, 2017 - April 9, 2017
Loveland, Colorado 80537
18-01-2017
Job Description
About The Mission Trip
IMR will return to Peru and work with tribes and small villages along the Amazon tributaries. These people are considered one of the world's great and ancient civilisations These communities rarely reach the public news other than their extreme poverty, illiteracy, high mortality and morbidity rates, even though their architectural, cultural, agricultural and linguistics are global legacies. It is difficult for these remote Amazonian tribes to reach medical care. In urgent situations it would take an entire day for them to reach medical aid via a small hand paddled river canoe. Even if they can reach the clinics most do not have any funds for medicine or medical care.
About Clinic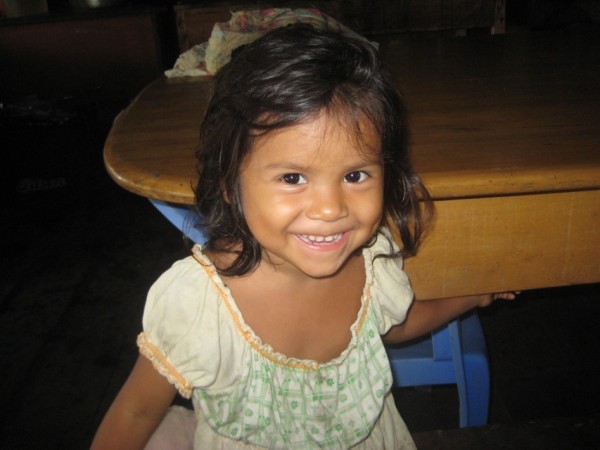 World Bank and the World Health Organization stated in a 2009 study that these indigenous peoples are viewed as needing full assistance to solve their health problems that are massive. There are too few programs focusing on improving the health status of the people. IMR is working in collaboration with partners including the Peruvian government in this unique partnership to help those suffering from life threatening diseases. We will provide medical care and vaccinations to these otherwise untouched people groups. These people suffer greatly from a lack of knowledge about how to manage their healthcare, resulting in needless deaths among this already diminishing population. IMR will work in at the gateway to the Peruvian Amazonian rainforest or Amazon basin. Travelling up river you will witness notable wildlife including fish, pink dolphin, giant river turtles, the manatee, black caiman, giant otters, black spider monkeys, common wooly monkeys and many species of Amazon birds can also be observed.
Extend Your Stay
Visit Machu Picchu or the Galapagos Islands After an arduous week of clinics with the IMR team, extend your stay for a trip to Machu Picchu or the neighbouring Galápagos Islands – both just a short flight away. If you are one of many our volunteers wanting to extend their stay to take advantages of the remarkable tourist destinations in the area, please select the option without team airfare. IMR recommends working with our knowledgeable IMR-approved travel agent to arrange lodging, excursions, and airfare.
About Medical Relief
International Medical Relief (IMR) is a registered 501(c)(3) medical organization with NGO status based in the United States. We provide mobile medical clinics and sustainable health education to underserved communities in 40 countries around the world.
IMR offers short-term assignments for volunteer
medical professionals
and
dental professionals
,
students
, and
non-medical volunteers
to conduct medical and dental clinics that provide free, expert care and health education in areas where it is limited or difficult to obtain. We make all arrangements for our volunteers, including transportation, lodging/meals, government permits, and clinic logistics. We secure equipment, supplies, and medicines from within the United States through partnerships with pharmaceutical and medical supply companies, hospitals, and other health and development organizations. We provide this service without compensation or discrimination, and irrespective of race, religion, creed, or political affiliation.
IMR was founded on the belief that knowledge of basic health facts and access to healthcare should not be the prerogative of select nations, regions, or classes, but should be shared by as many people as possible. We undertake our work to include some of the millions of people who have been excluded from today's healthcare systems worldwide.
IMR contributes to the world's communities by improving the overall health and wellness of the people via medical diagnosis and treatment, partnerships with local medical designees, community training, and fostering the principles of prevention.
OUR MISSION
To provide access to health care in underserved and vulnerable communities around the world to improve the health, wellness, and quality of life of those populations most in need.
OUR VISION
To be the preeminent global nonprofit health provider that will create, sustain, and enhance global community health status by providing compassionate, responsive, and high quality services.
OPERATIONS
International Medical Relief promotes the well-being of underdeveloped communities through a comprehensive continuum of services provided in collaboration with partners. These services are accomplished through three main functions of the organization:
HEALTH CARE SERVICES
IMR provides free health care services, medicines, and supplies to entire communities, particularly to community members who are sick or frail, especially poor, or at great risk of ill health and disease. To foster community interaction and development, we begin each clinic with team members' introduction to community leaders and members and proceed through pre-arranged logistics. Locations for clinic can vary from community hospitals to small clinics, health posts, and temporary areas set up in a village, or even in individual homes reached by trekking from village to village for house calls. We work with our hosts and the local Ministry of Health to determine the best way to reach the most vulnerable and those most in need.
Our volunteer medical and dental providers diagnose and treat a wide variety of conditions, typically while being shadowed by student volunteers who learn in the process. We commonly treat patients suffering from respiratory infections, malaria, urinary tract infections, pain, moderate and severe dehydration, headaches, parasites, dermatological infections, and wounds. Common wounds include those from snake bites, motor vehicle accidents, and agricultural accidents, such as goat bites. We may conduct minor surgical procedures on abscesses, jiggers and other burrowing parasites, or large wounds. Many of the illnesses we diagnose are the result of a lack of clean water, sanitary conditions, and education.
We commonly treat patients suffering from dermatological infections, impetigo, scabies and staph infections, some of which are highly contagious. We conduct minor surgical procedures on abscesses or lesions needing sutures.
Our medical teams enhance direct patient care through our comprehensive laboratory and wound care stations. We can typically provide rapid testing for pregnancy, malaria, strep A, HIV, and hemoglobin. The wound care station includes specialty dressings, cleaning supplies, and suturing materials.
We also provide a privacy area for examinations, IM injections, and mental health counseling. An in-clinic ICU for oral and IV hydration and observing patients completes the clinic.
Because our teams are staffed by volunteers, every team looks different and has different capabilities. We frequently have pediatrics, obstetrics and gynecology, infectious disease, pain management (including acupuncture and chiropractic providers), physical medicine, geriatrics, family practice, and mental health providers on our trips. Our dental teams often include oral surgeons, general or specialized dentists, and certified dental hygienists and assistants. Technical providers such as respiratory therapists, physical therapists, and occupational therapists often accompany us as well.
For patients who require care beyond the scope of what we are able to provide, we do our best to get them to the nearest medical facility for treatment.
During each clinic, basic equipment, pharmaceuticals, and medical supplies are used in clinic and then donated to trained local health care workers within recipient communities to be distributed, free of charge, as diagnosed needs arise. Our medicine and supply donations occur as a result of IMR partnerships with pharmaceutical and medical supply companies, as well as donations from area hospitals and clinics. These resources are lifesaving.
EDUCATION
Education is as important as medical and dental care for our patients. Each clinic includes basic health education according to the specialties and skills of the IMR volunteers, as well as the needs of the local people. When communities become empowered to take health and wellness issues into their own hands, they become self-sufficient. IMR provides learning opportunities for the local communities through classes and hands-on learning to sustain their well-being beyond our visit.
Community classes focus on prevention and run throughout the clinic day. They might include basic first aid, clean water, breathing solutions, hand washing, infectious diseases, dehydration, smoking, and simple treatments for chronic ailments affecting the community. Clean water, basic hygiene, and nutritional tips
The medical exchange component of education is critical for the continuum of care outside of our visit. IMR provides technical expertise to local medical professionals through a partnership with them in diagnostics and treatment, and through a mutual exchange of ideas. During our clinics, doctors, nurses, dentists and other volunteers work side by side with the host community's own medical and health professionals for a collaborative exchange of modern and traditional means of healing.
Testimonials
This website is fantastic! Mother of a Special Needs Child.

"I am a Registered Nurse and the mother of a special needs daughter. I have used Hirenurses.com to hire a competent CNA/Nurse to care for my 9 year old special needs daughter. The website is fantastic and has put us in touch with several people to help fill some of our PCA hours. It is such a relief knowing there is a place to go to look for competent and compassionate medical professionals to care for complex and vulnerable loved ones."